Each journey requires thorough plan, but there is only few destinations which give you an ideal year-round choice for a perfect vacation. One of them is Roatan island! Do you want to go? The sea temperature is constantly high and the island is lush green also weather forecast looks great not just for a couple days ahead… So let's pack a luggage!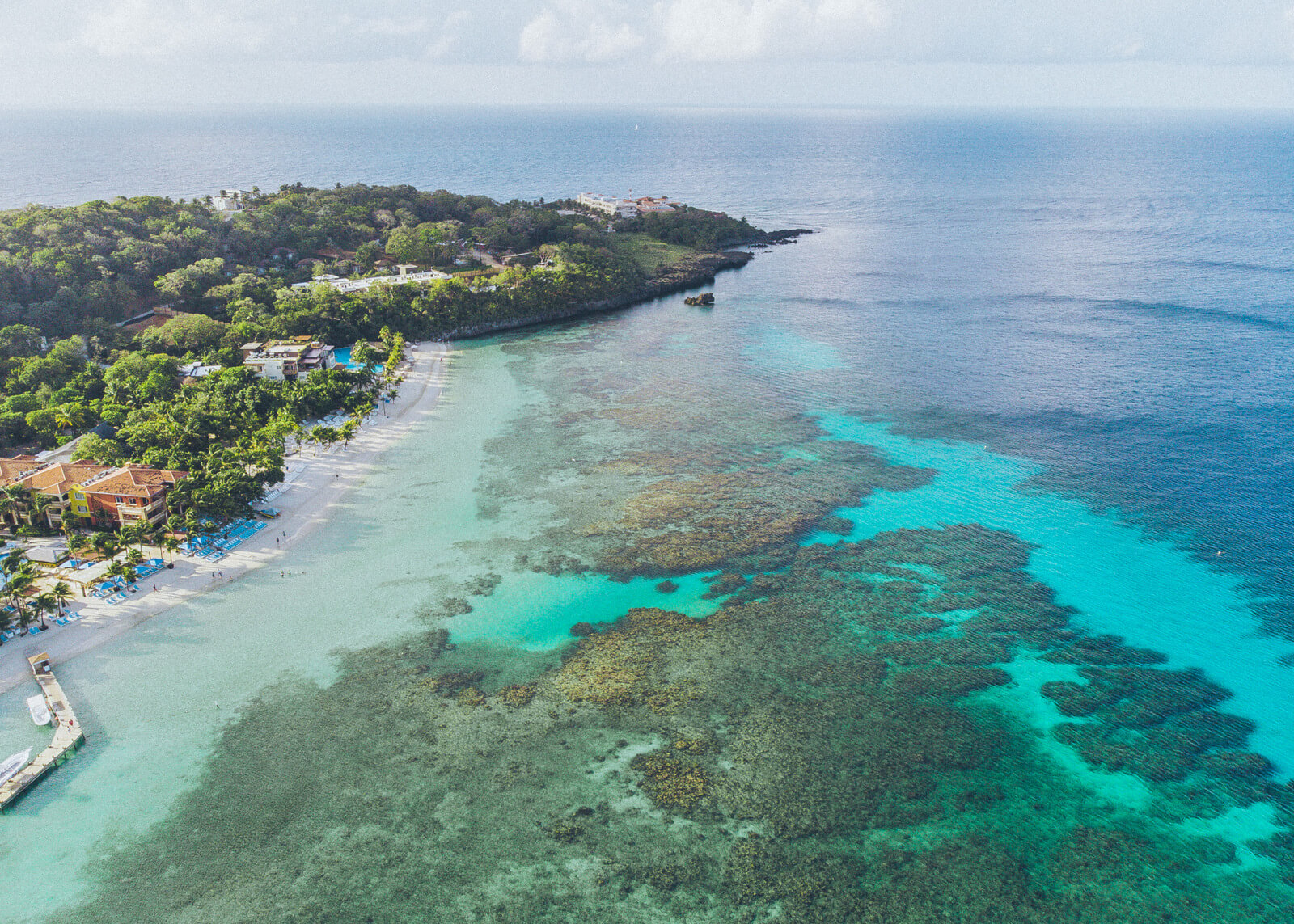 The best time to visit Roatan island is generally January to April. The weather is usually stable at this season. All of island's attractions and restaurants are open and waiting just for you. Do not expect many tourists as the island is a bit unknown for many people. The only exception is an Easter time!
We didn't know what to expect from Easter, nevertheless we realized very quickly…  😊 The whole island turned into one huge party full of decorations and happy people who celebrate all day long. Locals really enjoy and adore this holiday. On the other hand it shows you the culture differences which is exactly why people travel, right?
May is the beginning of warmer weather which means the temperature is getting up to 90-93 F/32-34 C and it lasts until about September. There is almost no rain so this time of the year is great to enjoy sunshine and get tanned. At the beginning of October temperature falls down to pleasant 79-82 F / 26-28 C and some showers may appear. Rainy season on Roatan island is very calm. Usually after few minutes of rain the sun comes back and make everything dry and fresh again.
Speaking from our own experience… We have been living on the island for a while and we have to admit that we do have more or less favorite seasons of the year, but the best for us is mid October to December. The island is quiet, everything is nicely slowed and the weather is just woow!  A bit cloudy with nightly refreshing rains and enjoyable 28 degrees during the day. What else to ask for? The funny thing is that we sometimes need a blanket 😊 which make us even more comfortable. For those who doubt to travel in rainy season, trust me there is nothing to be worry about.
There is nothing better than to experience the "Roatan's rain style". I don't even know how to explain that, but it looks like someone is pouring down the water out of a bucket from top of the roof. That usually last for couple minutes only. We love the rain, it makes the whole island so clean and breathable again and people get a second to stop and rest.
Christmas time on Roatan is really just about to slow down and relax. Local families using this time to get together, make some good food and be happy. They do not want to stay in queue in supermarket, they rather sped this precious time with their loved ones. Christmas term is the beginning of the main season on the island.
If you want me to recommend you when to come over, then I say it is great to choose whichever time of the year except hot September and crazy Easter celebrations. Other than that it is totally up to you, if you prefer more to see the island busy in January to April or real Caribbean weather in May to August or the beautiful show from October to December when the island is soaked in the water and blooming up. You are more than welcome anytime 😊
PS: think twice about Easter time 😊